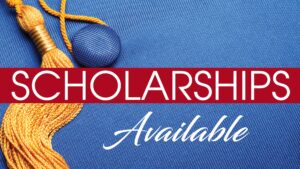 A COMMITMENT TO EDUCATION has been shown by several generous gifts to the Ashby Free Public Library for the specific purpose of providing scholarships for higher education.  These scholarships are available to any resident of Ashby who has been accepted by an educational institution as a full time student (i.e. three courses carrying a minimum of nine credits).
Download the Scholarship Application
Please remember us with donations to continue to support these scholarships. It is easy to donate: Make checks payable to Ashby Free Public Library and put For Scholarships in the Memo line.
Scholarship Timeline:
Early May – Applications available on the website or in the library
Late May – Schools notified of which students will receive scholarships
June – Applicants notified (by email or phone) their application was received
December – Amount of funds is determined for scholarships
Early January – Applicants reminded to submit proof of attendance
March/April – Letters sent to proofed applicants stating the award amount they will receive
Note: Applicants must complete a new application each year and supply new proofs each year. Applicants are eligible for scholarships for up to 5 years. Applicant must have been a full time student in any post secondary school for the application interval.