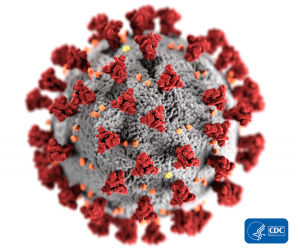 Effective Tuesday, March 17, 2020
(until further notice)
In response to Governor Baker's State of Emergency, the Ashby Free Public Library – along with a growing number of public libraries across the state and country – will be adjusting operations in response to the COVID-19 outbreak.
The library will suspend all circulation of materials, including via curbside service. We apologize for any inconvenience, however feel it is in the best interest of library patrons and staff to stop circulating all materials until further notice.
As always you may continue to access online services, such as e-books and e-audiobooks and other electronic services, through the library website.
Please do not return any checked out materials at this time. This includes Ashby materials as well as other libraries' materials. You will not be charged overdue fines during this period of adjusted library operations.
Please call the library 978-386-5377 or email Tiffany at tcall@cwmars.org with any questions. We look forward to serving you during this difficult time as we work to protect our patrons and staff. We appreciate your patience and understanding.
Tiffany Call, Director
Ashby Free Public Library

Download E-Books
Did you know we have thousands of ebooks and audiobooks? You can borrow them, instantly, for free, using just the device in your hand. Get the Libby by Overdrive app for your phone or tablet!
For more information on ebooks, follow the link on the Resources page.
Online Resources
Looking for ideas while you're at home social distancing? From storytellers to museum visits, live-streaming musicians to fitness fun, we've got you covered on our Social Distancing Resources page.
If you are doing research for school, work or just to learn – check out our online resource links on our Resources page.
Great links to children's pages, newspapers, encyclopedias and more!
Used Books
We now have a Used Book Drop in the rear parking lot for well-loved books. Please bring books that are in good condition and LESS THAN 5 years old to the circulation desk to be sold at our used books sale. Thank you!
There are many fun events planned for the whole family for the month. Be sure to check our Events page.
Passes Available
The Library has a number of discount passes for local attractions. The passes for 2020:
* Donated by the Friends of the Ashby Free Public Library
** Donated by the Ashby Free Public Library Fund
Some passes should be returned to the library the next day the library is open. If interested in a specific pass contact the library.
The Library Needs Friends
The Friends of the Library is always looking for more active members. The Friends is under new leadership and looking for help building out the group.
The Friends is a non-profit group of volunteers who support and fund the needs of the library's education programming. Sitting with Santa, the Pumpkin Festival and Summer Reading all occur because of the Friends. If interested in volunteering or learning more, check out the Friends page or come to the next meeting.
We Need Volunteers
The Ashby Library is in need of volunteers! We've had a great summer filled with Teen Volunteers, but now that they're back to school, we have multiple jobs to be filled. Contact the Ashby Library (978) 386-5377 or stop in for more info. Volunteering is a great way to give back to your community or complete community service hours.
Periodicals
The Ashby Free Public Library carries over 30 different magazine subscriptions. From Backpacker to Yankee, Eating Well to Popular Science, we have something for everyone, including magazines for kids and teens too. Stop by our Periodical Room and check out our selection!