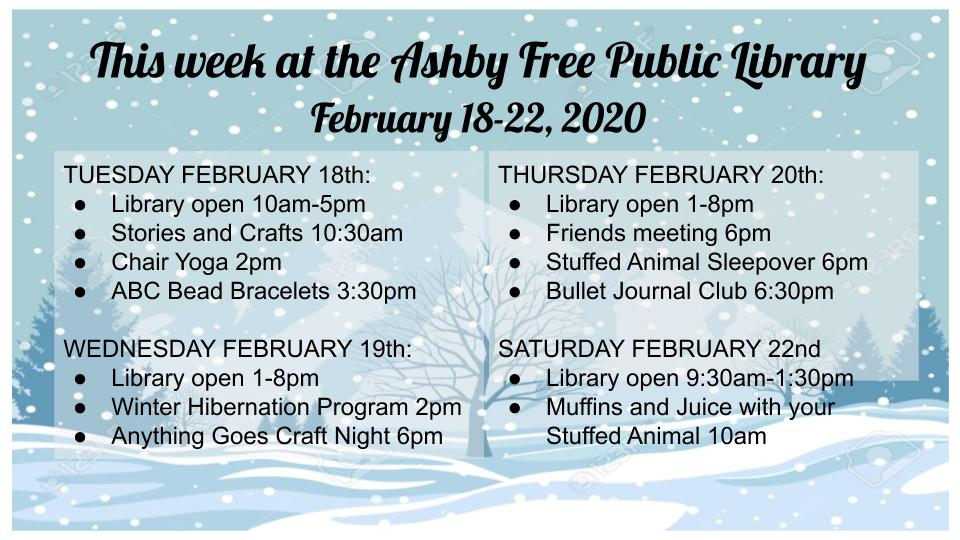 Mark your calendar for these event coming soon: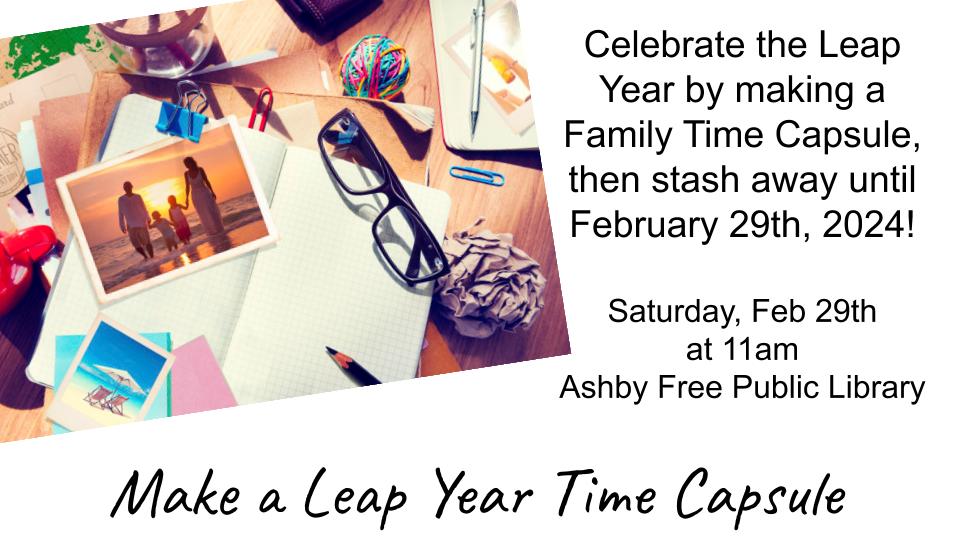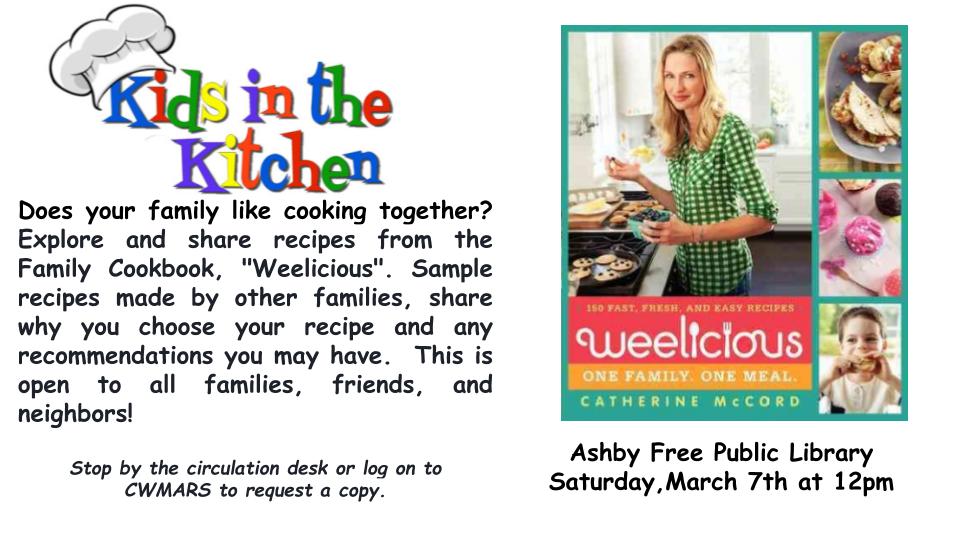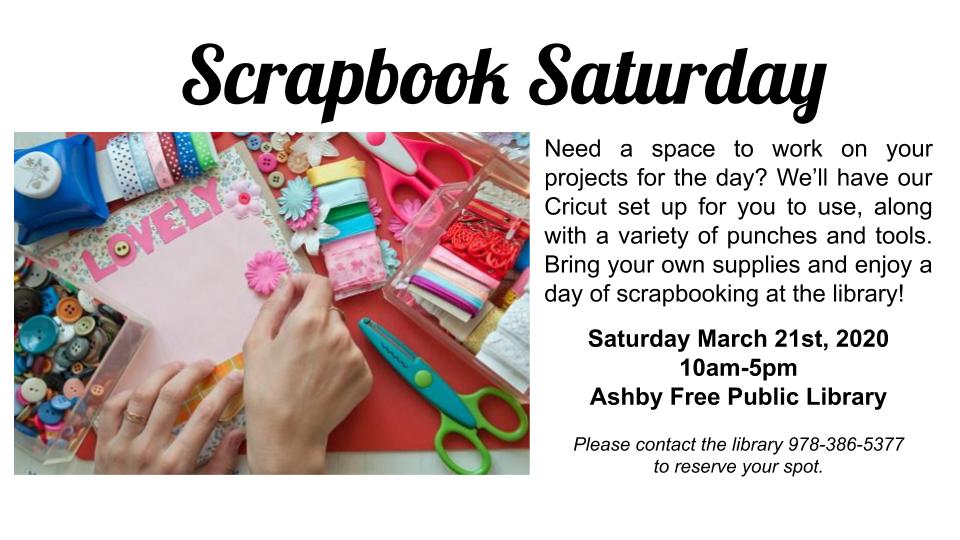 We now have a Used Book Drop in the rear parking lot for well-loved books.  Please bring books that are in good condition and LESS THAN 5 years old to the circulation desk to be sold at our used books sale. Thank you!
There are many fun events planned for the whole family for the month. Be sure to check our Events page.
Passes Available
The Library has a number of discount passes for local attractions. The passes for 2020:
* Donated by the Friends of the Ashby Free Public Library
** Donated by the Ashby Free Public Library Fund
Some passes should be returned to the library the next day the library is open. If interested in a specific pass contact the library.
Online Resources
If you are doing research for school, work or just to learn – check out our online resource links on our Resources page.
Great links to children's pages, newspapers, encyclopedias and more!
The Library Needs Friends
The Friends of the Library is always looking for more active members. The Friends is under new leadership and looking for help building out the group. 
The Friends is a non-profit group of volunteers who support and fund the needs of the library's education programming. Sitting with Santa, the Pumpkin Festival and Summer Reading all occur because of the Friends. If interested in volunteering or learning more, check out the Friends page or come to the next meeting.
We Need Volunteers
The Ashby Library is in need of volunteers! We've had a great summer filled with Teen Volunteers, but now that they're back to school, we have multiple jobs to be filled. Contact the Ashby Library (978) 386-5377 or stop in for more info. Volunteering is a great way to give back to your community or complete community service hours. 
Download E-Books
Did you know we have thousands of ebooks and audiobooks? You can borrow them, instantly, for free, using just the device in your hand. Get the Libby by Overdrive app for your phone or tablet!
For more information on ebooks, follow the link on the Resources page. 
Periodicals
The Ashby Free Public Library carries over 30 different magazine subscriptions. From Backpacker to Yankee, Eating Well to Popular Science, we have something for everyone, including magazines for kids and teens too. Stop by our Periodical Room and check out our selection!